Welcome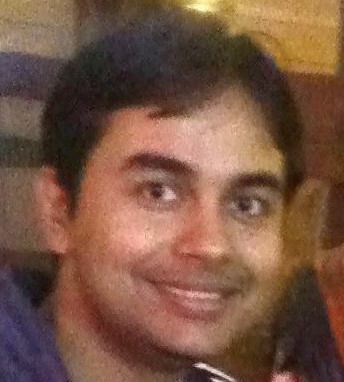 I'm an associate professor in Computer Science & Engineering at Indian Institute of Technology, Kanpur. Before this (reverse chronologically), I was a research faculty in Electrical and Computer Engineering, at Duke University, a post-doctoral fellow in Statistics and Computer Science at UT Austin, and a Ph.D. student in School of Computing at University of Utah. I work in the area of machine learning and Bayesian statistics. My research is primarily on probabilistic modeling of massive and complex data. I focus on designing probabilistic latent variable models and efficient optimization/inference algorithms that can learn compact and interpretable latent structures and feature representations from such data, and leveraging these to better understand/summarize the data and make better predictions/decisions.
Recent Teaching (more)
Recent Publications (full list)
Some recent news (more)
(June 2020) My Ph.D. student Dhanajit Brahma is one of the winners of Qualcomm Innovation Fellowship 2020. Congratulations, Dhanajit!
(Sept 2019) Invited Speaker at Amazon Research Day 2019.
(July 2019) Invited Speaker at IIT Alumni Centre Bangaluru Workshop on AI Deep Dive.
(Feb 2019) Invited Speaker for Career Lecture at IRISS 2019.
(July 2018) Tutorial co-chair (with Srikanta Bedathur) for CODS-COMAD 2019.
(Sept 2018) Google AI/ML Faculty Award.
(July 2018) Program co-chair (with Anirban Dasgupta) for 3rd Indian Workshop on Machine Learning (held at IIT-BHU, Varanasi).
(June 2018) Invited Speaker at ACM India Summer School on Machine Learning.
(July 2017) Invited Talk at IIIT-Allahabad Workshop on Machine Learning and Data Analytics.
(Mar 2017) Sir Visvesvaraya Young Faculty Research Fellowship from MEITY, India.
(Sept 2016) Early Career Research Award from SERB-DST, India.
(Sept 2016) IBM Research Faculty Award.
(Sept 2016) Invited Talk at Samsung R&D for the India Research Network 2016 meeting.
(Aug 2016) Invited Talk at Microsoft R&D, Bangalore for the Microsoft Machine Learning & Data Science conference 2016.
(July 2016) Purushottam Kar and I co-organized the 2nd Indian Workshop on Machine Learning at IIT Kanpur. Thanks to our gracious sponsors Microsoft India, Xerox Research, Google India, IBM, and the Research-I Foundation, IIT Kanpur.
(Dec 2015) Invited talk at Xerox Research Center India (XRCI) Winter School
(Oct 2015) Dr. Deep Singh and Daljeet Kaur Faculty Fellowship from IIT Kanpur.
(Oct 2015) Back in India! Joined IIT Kanpur.
Email: firstname AT cse DOT iitk DOT ac DOT in
Office: RM-502, CSE Department, IIT Kanpur
Phone: +91-512-259-6894