Technical Program Committee
Arnab Bhattacharya, IIT Kanpur, India
Charles Jochim, IBM Research, Dublin, Ireland
Dongxiao He, Tianjin University
Douglas W. Oard, University of Maryland, College Park, USA
Girish Keshav Palshikar, Tata Consultancy Services, India
Jaegul Chao, Korea University, Korea
Manish Gupta, Microsoft Research, India
Monojit Choudhury, Microsoft Research, India
Muhammad Imran, Qatar Computing Research Institute, Qatar
Noseong Park, University of North Carolina, Charlotte, USA
Parantapa Bhattacharya, Virginia Tech, USA
Parantapa Goswami, Viseo Technologies, Grenoble, France
Parth Gupta, Amazon, India
Richard McCreadie, University of Glasgow, UK
Rishiraj Saharoy, Max Planck Institute for Informatics, Germany
Srijan Kumar, Stanford University, USA
Tinne Tuytelaars, KU Leuven, Belgium
Yufang Hou, IBM Research, Dublin, Ireland

Submissions
All submissions must be written in English following the ACM author guidelines.
Full papers must not exceed 5 pages, and short papers must not exceed 2 pages, including all diagrams, references, and appendices. Submitted papers should include the names and affiliations of all authors.

We solicit original contributions relevant to the workshop theme, that have not been published earlier or are not under submission at any other venue. Submitted papers will be peer-reviewed, and the accepted papers will be included in the conference companion proceedings.

At least one author of each accepted paper needs to register for the conference and present the paper at the workshop.

The papers for both the tracks should be submitted via Easychair. While submitting your paper through this Easychair link, please make sure to select "Exploitation of Social Media for Emergency Relief and Preparedness Workshop" as the track to which you are submitting.

The data request related correspondence for the Data-focused Track will be done via <!a href="mailto:smerp2017@gmail.com">smerp2018 [at] gmail [dot] com.

For more details please see Call for Participation.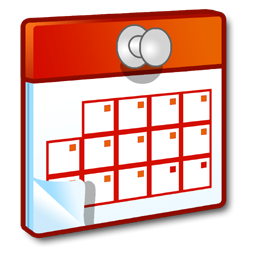 | | |
| --- | --- |
| January 22, 2018 | Paper submission due (extended) |
| February 15, 2018 | Notification of acceptance |
| February 28, 2018 | Camera-ready submission deadline |
| April 23, 2018 | Workshop |
All submission deadlines are at midnight
Anywhere-On-Earth
.
Registration
At least one author of each accepted paper must register for The Web Conference 2018, and present the paper at the workshop.
Past Events
The 1st SMERP workshop was co-located with the European Conference on Information Retrieval, April 2017, at Aberdeen, Scotland.

SMERP 2017 proceedings are available on CEUR here.