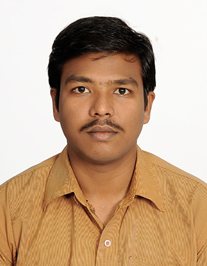 Thesis Supervisor:
Prof. Amey Karkare
Research Interests:
Computer Architecture (GPU and CPU), Compilers Optimizations for GPU Performance and Energy, High Performance Computing, Source to Source Translators, Code Generation, Auto Parallelization, Parallel Computing.
Ph.D Research:
Hardware and Software Optimizations for GPU Resource Management
Publications:
Talks/Presentations:
Scratchpad Sharing in GPUs, CSE Doctoral Symposium, NIIT University, Rajasthan, September 23rd-24th, 2017.
Poster Presentation on Resource Sharing for GPUs, IBM Research Day, IIT Kanpur, April 2017. [IBM Best Poster Award]
Improving GPU Performance Through Resource Sharing, at 11th Inter-Research-Institute Student Seminar in Computer Science (IRISS), Kolkata, Jan 2017
Poster Presentation on Resource Sharing for GPUs at Technology Day, IIT Kanpur in May 2016.
Professional Service:
Reviewer for ICCI 2017