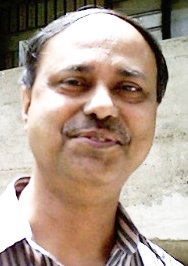 Dr. Phalguni Gupta received his Doctoral degree from Indian Institute of Technology Kharagpur in 1986. He started his carrier in 1983 by joining in Space Applications Centre (ISRO) Ahmedabad, India as a Scientist. In 1987, he joined the Department of Computer Science and Engineering, Indian Institute of Technology Kanpur, India. He is a Professor in the department. Currently, he is the Director of National Institute of Technical Teachers' Training and Research, Kolkata

He has published about 300 papers in International Journals and International Conferences. He is also an author of 2 books and 14 book chapters. He has dealt with several sponsored and consultancy projects which are funded by the Government. Some of these projects are in the area of Biometrics, System Solver, Grid Computing, Image Processing, Mobile Computing, and Network Flow. He has established the Biometrics Lab at IIT Kanpur.


Research Interests
Biometrics, Image Processing, Algorithms, Parallel Algorithms, On-line Algorithms.
Contacts
Office:
Director, National Institute of Technical Teachers' Training and Research, Kolkata 700 106 INDIA
Phone:
+91-33-2337-0937,
Fax:
+91-33-2337-6331
E-mail:
director[at]nitttrkol[dot]ac[dot]in, pg[dot]nitttr[dot]kol[at]gmail[dot]com, pg[at]iitk[dot]ac[dot]in, pg[at]cse[dot]iitk[dot]ac[dot]in