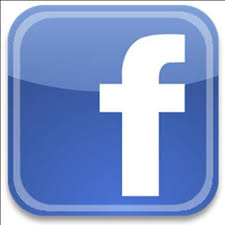 About the Symposium
After the grand success of the first ever Security & Privacy Symposium held in 2013 at IIT Kanpur, we now move towards its second edition.
Any average Internet user today has multiple online accounts-with Online Social media, with Third-party Cloud service providers, with On-line banking services etc. With such a lifestyle, it is always possible for an individual or a group to become vulnerable to various online security breaches and privacy threats. Researchers are constantly trying to find out solutions to these problems. Last year, we began this endeavor to bring all the topics related to security and privacy under one roof and build a close-knit community. With the Security & Privacy Symposium 2014, we continue this effort of strengthening our community of researchers, faculty, and students in security and privacy area in India.
SPS'14 features invited talks, panel discussions, and poster presentations on various aspects of security and privacy issues. The symposium seeks submissions from academia, industry, and government presenting novel research on all aspects of security and privacy in the form of a poster.
This year, we are excited to bring you three interesting Workshops at SPS'14. Please apply for the Workshops when you register for SPS. The titles of the Workshops are:
Security Threat Analytics for Large Scale Peer-to-Peer Networks (by Prof. Chittaranjan Hota)
Denial of Service Attacks (by Prof. Alwyn Pais)
Cybersecurity on networks and programs (by CERC @ IIITD)
More details are available on the Registration page.
Objectives of the Symposium:
To bring the student, faculty, and researcher community in India to deliberate upon the trends and progress in the area of security and privacy.

To facilitate interaction amongst the Indian fraternity and the International speakers in this area.

To enhance the state of art research collaborations amongst various groups in this emerging area.

To help build human resources in this area.
Who should attend:
All students, faculty, and researchers working in the area of security and privacy.
Why you should attend:
To be part of this growing community of security and privacy in India.
Important Dates:
Submission portal open: 29th November 2013
Submission Deadline: 7th January 2014 Closed
Acceptance Notification : 17th January 2014
Camera-ready Submissions: 26th January 2014
Registration form open: 17th January 2014
Registration closed: 13th February 2014 Closed
Symposium : 20-22 February 2014

Contact:
For local and administrative issues, please contact:
Dr. Amey Karkare (karkare@cse.iitk.ac.in)

For technical queries regarding the symposium, please contact:
Dr. Ponnurangam Kumaraguru ("PK"):&nbsp pk@iiitd.ac.in
Dr. Chittaranjan Hota:&nbsp hota@hyderabad.bits-pilani.ac.in

For any queries please write to - query.spsymposium@gmail.com