What is Change blindness?
Change blindness is the phenomenon due to which a person observing a particular scene fails to detect large changes induced in the scene. This phenomenon is attracting an increasing amount of attention from experimental psychologists and philosophers alike.
Many experiments have been conducted that show a surprising lack of ability to observe striking dissimilarities in two successive scenes.
Can you detect any change in following image?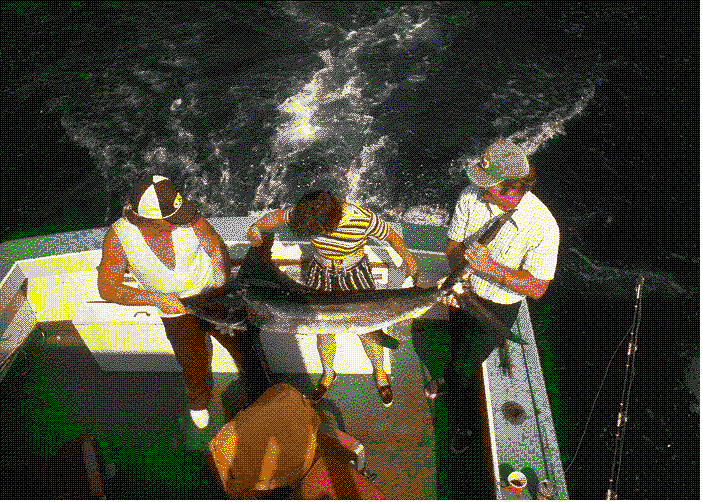 Image courtesy: http://nivea.psycho.univ-paris5.fr/
Most of us would have noticed the appearance of a bag. We are good at change detection when the change signals are easily visible, i.e when the shift from the original version to the changed version is instantaneous and clearly visible; as well as when there are no other distractions[1].
But, experiments have shown that people are quite unable to notice any change when they are momentarily distracted by a "flicker", "mudsplats" or when the eye blinks. Let us see an example of a "flicker" test, which was developed by Ron Rensink in 1990.
Do you see anything odd about this image?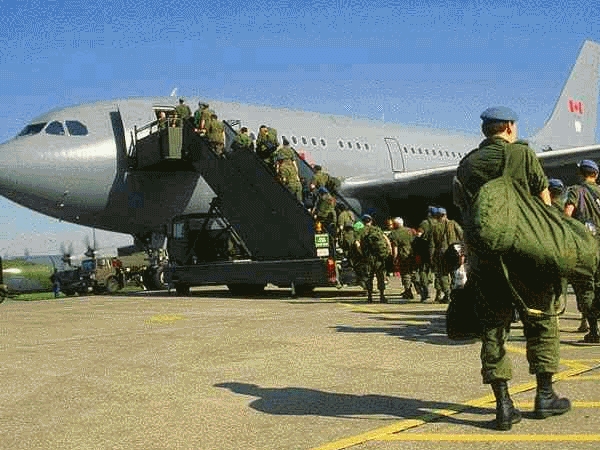 Image courtesy: http://csc.ncsu.edu
No matter how hard we stare at this photograph, most of us are unable to figure out anything odd about it. Look more closely. The engine of the airplane disappears and reappears from under the wing!!
Most people observing such photographs cannot believe that they have missed such a large change in the scene. We conducted an experiment on 16 of our wingmates and asked them to observe the above photograph.
Most of them did not find anything odd at all. Even when they were informed that this scene consisted of 2 distinct photographs, only 1 was correctly able to identify the change.
1 out of our 16 friends said that he was "feeling" that the 2 photographs were different. He even pointed out the region of change but was unable to pinpoint the exact nature of it. A researcher in this field, Rensink, calls this gut feeling, "mindsight" and we shall discuss this concept subsequently.
When do we experience Change Blindness?
Change blindness can happen due to many reasons:
Due to diversion of attention from the change signal
Changes in visually more distinct objects are easier to detect than changes in non-prominent regions
Attention to the changing object is necessary for change detection
Sometimes, attention to the changing object also may not be sufficient as has been found in some studies[2]
Objects in an image that are preferentially given attention are more likely to be encoded and compared. Faster detection of the change can be attributed to earlier attention to the changing object, which can be studied closely to provide insight into personality and expertise differences. Although attention can be divided among 4-5 objects at a time, only a single change can be detected at a time.
When a blank screen is introduced between 2 images, observers fail to make a distinction between the 2 photographs. The blank screen functions to produce a luminance change everywhere in the image which obscures the visibility of the changing signal. Changes made during eye blinks, 'mudsplats' and brief occlusions also function in a similar manner.
Let us see an example of a mudsplat test: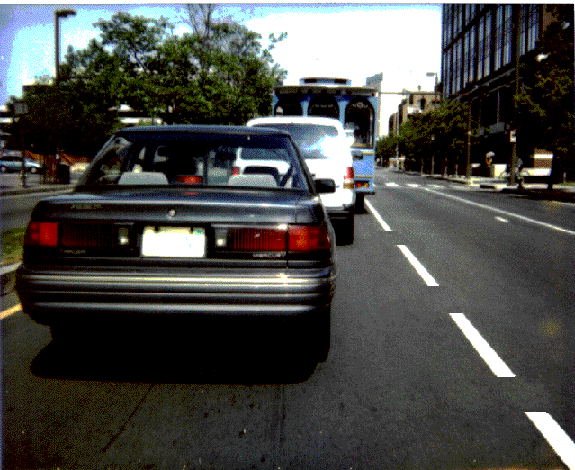 Image courtesy: http://nivea.psycho.univ-paris5.fr
Changes in attended objects often go unnoticed due to its unexpected nature. Awareness of the change can bring about an attempt at conscious change detection.
Person Swap Experiment:
The following experiment is done at a hotel on the customers who come there. While filling the form for the room acquisition the person at the reception bends down for something a new person comes in place of him. Most people (>50% [1]) are unable to notice this change.