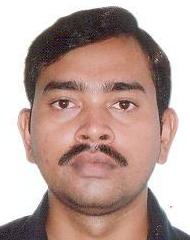 Nagendra Yadav
Technical Superintendent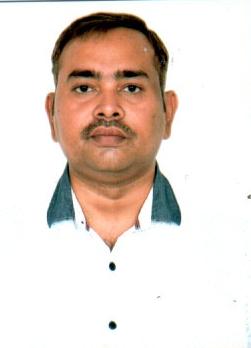 Nagendra Yadav
Technical Superintendent
Diligent, confident, optimistic, willingness to learn, team facilitator and a result oriented person with good organizing and interpersonal skills. Love to develop Websites, Desktop Softwares and Mobile Applications.
Professional Summary
8+ Years of experience in the IT industry, backed by MCA. Extensive experience in Software Development on ASP.NET, C# and well versed with RDBMS like MS-SQL server, Oracle, MySQL and OS concepts. Overseas experience of Malaysia and Qatar. Worked on Windows NT and Linux platforms.
Have hands on domain experience in the field of Finance, Sports, Ecommerce and HR.
Had successfully completed 5 life cycle implementations in

Aspire Information Management System
Enterprise Portfolio Lifecycle
Sports Challenge
Newsletter Management System
Competency Mapping Application.

Microsoft Certified Technology Specialist.
Have strong communication, good interpersonal skills and an amicable team player
Work Experience
Department of Computer Science, IIT Kanpur as Tech. Superintendent

2012-Till Date

.

Fiserv India Pvt. Ltd as Senior Systems Analyst

2010-2012

.

Mahindra Satyam, formarly known as Satyam Computers as Senior Software Engineer

2007-2010

.

BlueApple Technologies Private Ltd. as Senior Programmer

2006-2007

.

E-lixir Web Solutions as Programmer

2004-2006

.

Department of computer science, IIT Kanpur as Trainee Programmer

2004-2004

.
Education
Master of Computer Application

from IMS Ghaziabad (Uttar Pradesh Technical University, Lucknow)

2001-2004

.
Technical Skills
| | |
| --- | --- |
| Programming Languages | C#, C, C++, Java, Php |
| Databases | MS-SQL Server 2000, MS-SQL Server 2008/2005, Oracle 11g, Oracle 10i, MySQL, DB2 |
| GUI | Visual Studio 2012/2010/2008/2005 |
| Web Related | ASP.NET 4.5, WCF, WPF, AJAX, Web Services, IIS, HTML, JavaScript, AngularJS |
| Administration | Linux Servers (Debian, Ubuntu, CentOS), DNS, DHCP, Mail, Backup |
| Windows Servers | CRM Dynamics, SharePoint |
| Domain Knowledge | Banking & Finance, Education, e-Commerce, Medical, Sports |
Certifications
Microsoft Certified Technology Specialist
Key Projects
Project Name :
XP2
Project Description:
XP2 is a complete solution for Credit Unions. Share Draft Exception Processing – Processing of share draft exceptions which are not handled by the system due to predefined exceptions. Task is to provide an UI to user with the help of which an operator can resolve the exceptions and repost it. Cash Dispensing Machine integration – Provide an UI to enter the various types of Cash Dispensers in the system and with the help of reliable messaging (MSMQ) communicate with the CDM's and do the smooth transactions on Financial Processing page. Stops & Alerts - Apex Web Services, XP2 system specific web services to manage various stops and alerts of the system. Branch Store & Forward application for Credit Unions - Involved in providing a basic Store & Forward mechanism for capturing and posting the front line operator transactions when there is a planned or unplanned break in the communication to the host. This will provide a set of basic transactions available that will be stored in a list that can be recalled and posted online by the same operator that stored it. The design will also include the ability of the operator to switch between offline and online processing. Transactions will be stored at the operator number level allowing a single workstation to be used by multiple part time tellers during a single outage.
Contribution

Interaction with client under agile methodology.
Application/Requirement analysis, technical specification & unit test plan creation.
Application development, UI development and Database handling.

Environment
Languages : ASP.NET 4.0, C#, WPF Database : DB2, MSSQL Server Compact Edition Tools : Visual Studio 2010, Clear Quest
Role
Lead Developer
Client
XP2 (XP Systems) Moorpark USA.
Organization
Fiserv India Pvt. Ltd.
---
Project Name :
Enterprise Portfolio Lifecycle
Project Description:
CheckFree Investment Services (CIS) is the premier provider of comprehensive systems and services used by professional money managers and financial advisors for the automation of investment management, trading, portfolio performance, and reporting requirements. CIS, through M-Solutions, provides investment consultants and institutional and high net-worth money managers access to the investment manager database and the performance reporting and evaluation tools. Enhanced Portfolio Lifecycle (EPL) is an integrated portfolio management solution for money managers and sponsors in Managed Account and Traditional investment space. Project is based on SOA architecture using Web Services.
Contribution

Coding (Creating & Consuming web services etc.)
Testing - unit testing & integration testing

Environment
Languages : ASP.NET, C# Database : MSSQL Server 2000 Tools : O/s : Windows XP
Role
Team Member
Client
CheckFree
Organization
Satyam Computer Services Limited, Pune
---