Photos from Trip to Goa in November, 2000.
---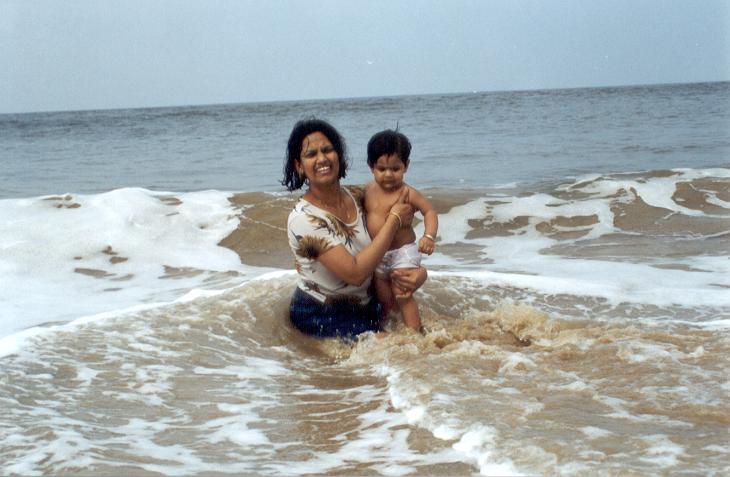 She was scared to go in water. Mama almost forced her.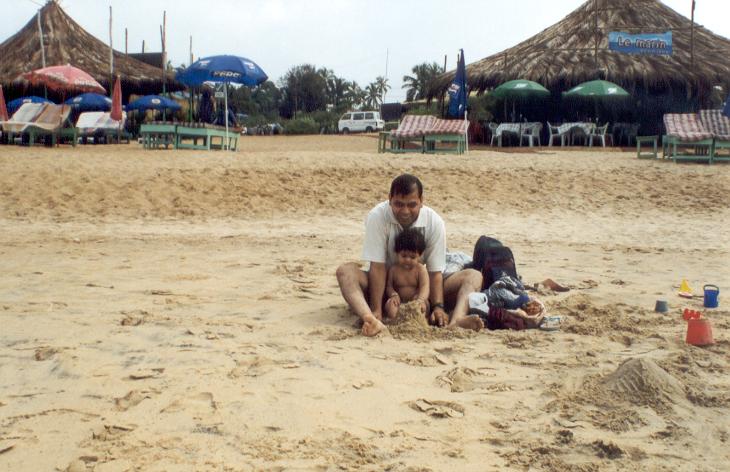 Happier playing with Papa on the beach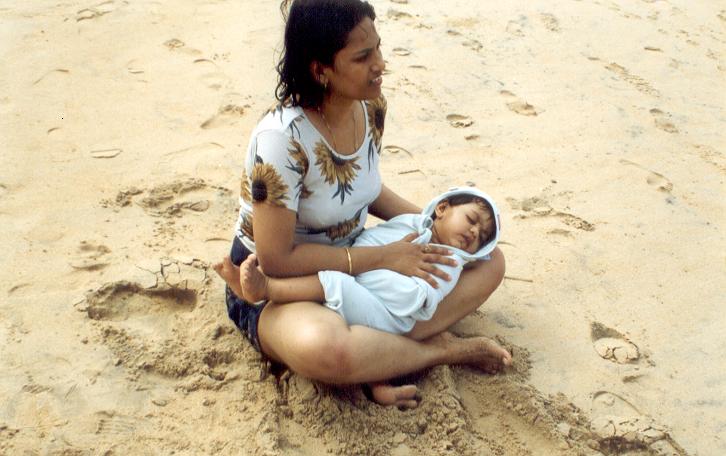 Got tired and slept. Mama can't get back to water.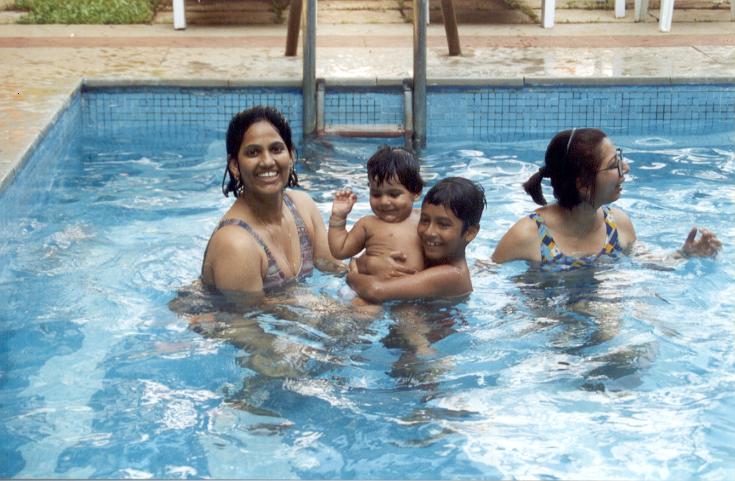 After hating the beach, she surprised everyone by not coming out of hotel swimming pool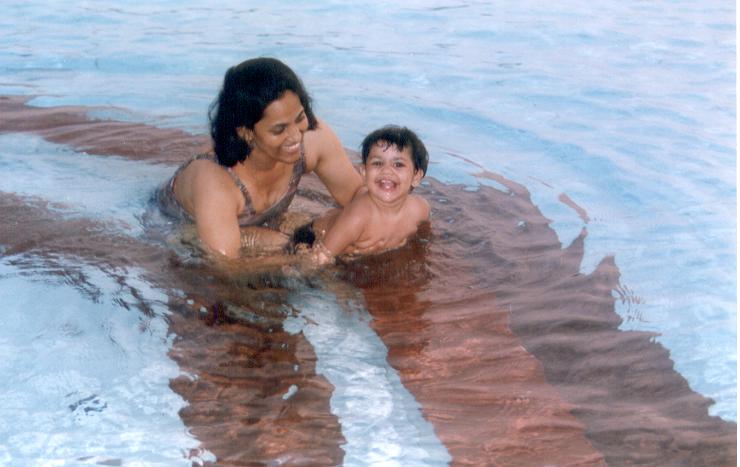 she just loved water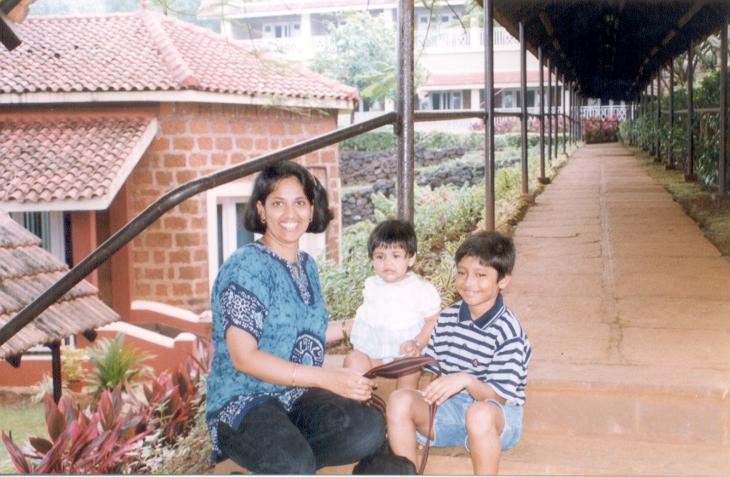 In the hotel with Mama and Utkarsh

Papa is holding her. Neeraj and Preeti.
---
Photographs from November-December, 2000
Photographs from October, 2000
Back to Photo Index