To eliminate the duplicate broadcast packets generated by the RPF algorithm, it is necessary for each router to identify child links in the shortest reverse path tree rooted at any given source S. Then, when a broadcast packet originating at S arrives via the shortest path back to S, the router can forward only to child links. The basic scheme is to identify parent router for any router so as to reach each of its source.
A better solution is Truncated Reverse Path Broadcasting where we try to truncate the tree so that we do not send data packets to the tree having no members. So we are going to prune away the leaf nodes (groups) for which the packet may not reach.
This is a two step process:
Identify the leaves
Detect the group membership
If we consider the following topology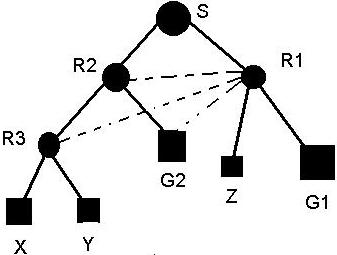 Figure 4: Truncated Reverse Path Broadcasting

If we have every router periodically send a packet on each of its links, saying " This link is my next hop to these destinations" then the parent routers of those links can tell whether or not the links are leaves for each possible destination. Then we can identify the leaves. Once we identify leaves, our next duty is to detect whether or not members of a given group exist on those leaves. To implement this , the hosts periodically report their memberships.
When a multicast packet with source address S and destination group G arrives from the next hop link for S, forward a copy of the packet on all child links for S, except leaf links that have no members of G. In above S is source wants to send data packets to a Group (say G1). The data packets are forwarded to r2, r1. Then to r2 and to leaves. But it can be seen that there is no need to send the packets to r2 as there is no member of the group under its hierarchy( as we are dealing with trees). No router uses the leaves to reach the source. In above we can say that r3 uses r2 to get to the source. So we can have groups propagating up the tree. So if we have no group members then we can truncate at the leaves.