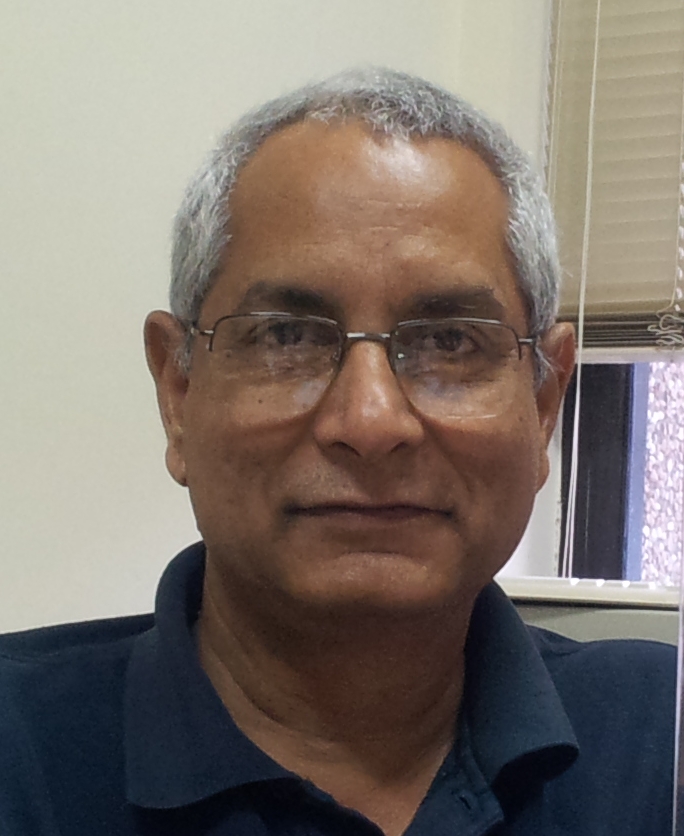 Professor T.V. Prabhakar did his PhD from IIT Kanpur. He is interested in building systems and is still excited about science and technology. He has worked in multiple areas like Databases, Logic Programming, User Interface Design, Internet Technologies, Software Architecture, Knowledge Modeling, Indian Language Technologies. He has worked with CMC R&D, Satyam Computer Services and has been a consultant to a large number of IT organizations and e-governance initiatives. His hobbies are bird watching, and playing with his daughter.
Projects | Publications | SESRes Lab

Dr. Prabhakar T.V
Professor, Dept. of Computer Science and Engineering
IIT Kanpur UP 208016 India
Email: tvp@iitk.ac.in

Research Interests:

Software Architecture, Knowledge Modeling, Web 2.0 and Indian Language Content

Some Recent Publications:

With Balwinder Sodhi:

Assessing Platform Suitability for Achieving Quality in Guest Applications. In The 19th IEEE Asia-Pacific Software Engineering Conference (IEEE APSEC 2012), December 2012, Hong Kong. (Accepted)
Cloud Platforms: Impact on Guest Application Quality Attributes. In The 2012 IEEE Asia-Pacific Services Computing Conference (IEEE APSCC 2012). December, 2012, Guilin, China. (Accepted)
Performance Characteristics of Virtualized Platforms from Applications Perspective. In International Conference on Data Management in Cloud, Grid and P2P Systems (Globe 2012). September, 2012 in Vienna, Austria. Lecture Notes in Computer Science(LNCS), Springer.
Cloud-oriented platforms: Bearing on Application Architecture and Design patterns. In proceedings of The IEEE Congress on Services (SERVICES 2012), June 2012 Honolulu, Hawaii USA.
An architecture for enterprise PC cloud, Int. J. Computational Science and Engineering, Vol. 7,No. 4, pp.296–307 (InderScience IJCSE)
A cloud architecture using smart nodes. In proceedings of The 2011 IEEE Asia-Pacific Services Computing Conference (APSCC 2011), December 2011, Jeju Island, Korea.
A design pattern to decouple data from markup. In proceedings of The 12th International Conference on Electronic Commerce and Web Technologies (EC-Web 2011), August 2011, Toulouse, France. Lecture Notes in Business Information Processing (LNBIP), Springer.
Assessing suitability of cloud oriented platforms for application development. In proceedings of The 9th Working IEEE/IFIP Conference on Software Architecture (WICSA 2011). June 2011, Boulder Colorado, USA.
Application architecture considerations for cloud platforms. In proceedings of 2011 Third IEEE International Conference on Communication Systems and Networks (COMSNETS 2011). January 2011, Bangalore, India.

With Ashish Agrawal:

Appification of Web Applications: Architectural Aspects. In 2012 IEEE Workshop on Mobile Cloud Computing (MobiCC 2012). August 2012 in Beijing, China.
Lift - A mechanism for Composing Virtual App-clusters from Heterogeneous Apps. In The Proceedings of 13th ACM/IEEE/IFIP International Conference on Collaboration Technologies and Systems (CTS 2012), May 2012, Denver, Colorado, USA.
Semantics of business process vocabulary and process rules. In Proceedings of the 4th India Software Engineering Conference (ISEC '11).

With Kiran Kumar:

Pattern-oriented Knowledge Model for Architecture Design. Pattern Languages of Programs Conference 2010, October 15-18 2010. Reno/Tahoe Nevada, USA.
Design Decision Topology Model for Pattern Relationship Analysis. Asian Conference on Pattern Languages of Programs 2010, March 15-17 2010. Tokyo, Japan.

Selected Projects:

Knowledge Models of Software Architecture

Architecture and Design is a knowledge intensive activity. The natural question is – what is this knowledge? Can we capture it in a formal model? We are trying to answer this so that we can use this knowledge-base for applications like architecture assets management, architecture design and architecture training. We are building taxonomies and ontologies for software architecture and are exploring the semantic relationships between various architecture and design concepts.


Agropedia – a Knowledge Management System for Indian Agriculture

This is an attempt to build a content management system for Indian Agriculture knowledge and practice, powered by domain knowledge models for ease of storage and retrieval. The content is expected to have multiple interfaces like semantic browsing, syntactic search, hyperlinked pages etc. The project is being done under the aegis of National Agriculture Innovation Program. The portal is available at http://www.agropedia.net


Indian Language Content

I am interested in the problem of publishing Indian heritage content in modern metaphors like the Internet, semantic nets etc. We have developed a clutch of web-sites which have substantial content in Indian Philosophy. See Gita supersite to explore.


OPAALS

In this EU sponsored project OPAALS we are looking at Business Process Modeling and automatic code generation. Especially interested in SBVR, BPMN and related technologies.

Others

In the recent past I also worked on Automatic Tagging, Sentiment analysis and Personal Information Management.